Certificate of Accreditation issued by the ČIA.
Certificate of compliance with the notification requirements of the Slovak Republic.
Authorization to handle narcotic drugs and psychotropic substances issued by the Ministry of Health Czech Republic.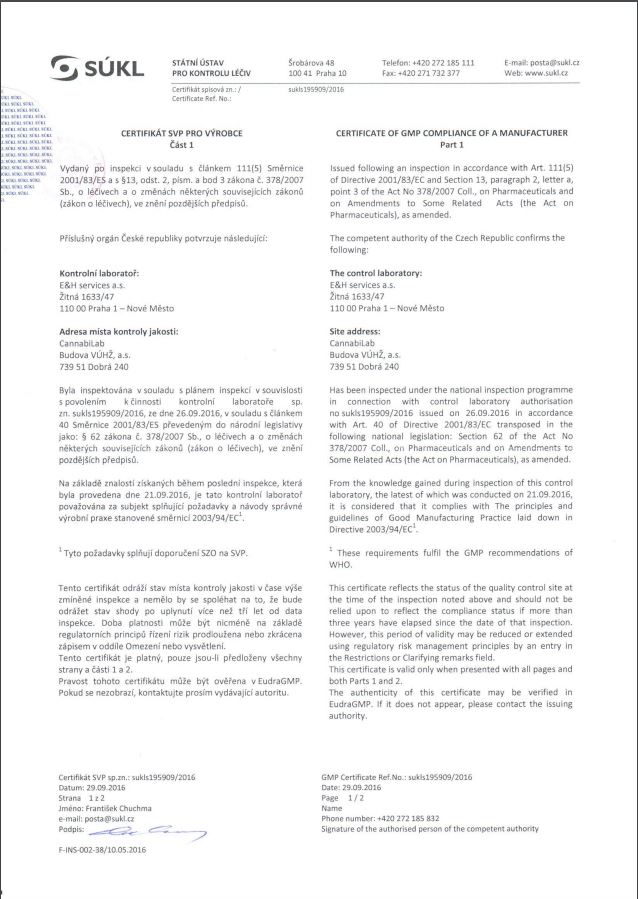 Certificate of Good Manufacture Practice issued by State Institute for Drug Control.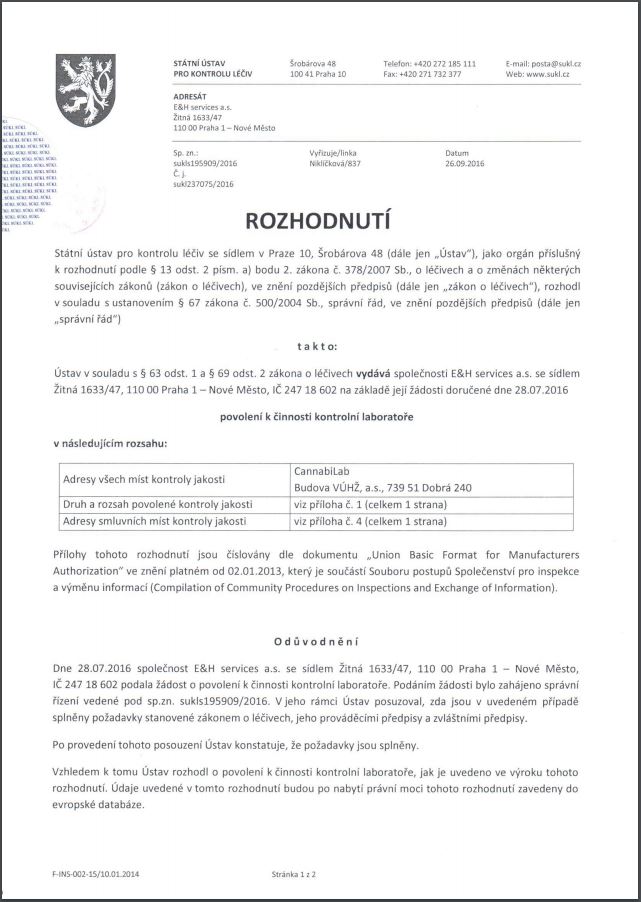 A decision on the establishment Medicines Control Laboratory.
CERTIFICATE OF GMP COMPLIANCE OF A MANUFACTURER